This show will REPLAY on www.ask-dr-ron.com Tuesday at 4PM (CST).
We have an outstanding program planned for your information and enjoyment.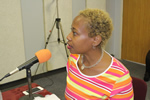 The Co-Host try outs will continue.with Dr. Pam sitting in the hot seat, this show will be very interesting.
This Week's Special Guest: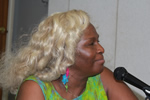 The Legendary Holle Thee Maxwell along with Lynn Orman Weiss will be back live in the studio, we are looking forward to hearing what she is doing now.
McGregor- Jones of "Reach To Faith" a caregiver support partnership will be talking about there up coming event.
My Brother in radio Chris Base "Mayhem" host of the show "Baseline" on Global News Forum.com will be BACK in the studio.
And you never know who may drop by to say hello!!!!
You don't want to miss a word!!!
We will also continue to review the PLAN from Syron Smith and the National Block Club University.
Tune in Tuesday 4pm to 6pm CST.