We have an outstanding program planned for your information and enjoyment.

The Co-Host try outs will continue. A new lady will be sitting in the hot seat, this show will be very interesting.
This Week's Special Guest: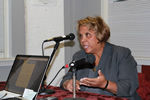 Dr. Christopher Easley Author, is hosting a job readiness seminar and she has a new book, we are looking forward to her being back in the studio and hearing all about what she is doing now.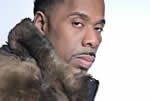 Tony Harper from the VH 1 show Hollywood Ex's will be live in the studio..
You never know who may drop by to say hello!!!!
You don't want to miss a word!!!
We will continue to review the PLAN from Syron Smith and the National Block Club University.
Tune in Tuesday 4pm to 6pm CST