Tune in and hear what we have to say!!!!!!!
We have an outstanding program planned for your information and enjoyment.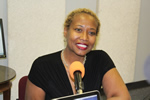 With Co-Host Dr. Pam sitting in the hot seat, this show will be very interesting(smile)
This Week's Special Guest: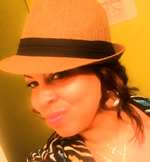 Miranda Gonzales along with her pastor friend, will be back live in the studio, They will be breaking down there views about the reality show "Preachers Of L.A." we are looking forward to hearing what they have to say.
My Brother in radio Chris Base "Mayhem" host of the show "Baseline" on Global News Forum.com will be BACK in the studio.
You never know who may drop by to say hello!!!!
You don't want to miss a word!!!
We will continue to review the PLAN from Syron Smith and the National Block Club University.
PEACE,
RON FORD
773-991-7340